Mindful Breathing Meditation
Simple Techniques to Stress Relief and Relaxation
4 week course Starting: Monday 18th February 12pm-1.15pm or Thursday 21st February 7.30pm-8.45pm
Dana Offering: £60.00
What is Mindfulness?
Mindfulness is an ancient Buddhist practice which is very relevant for life today. Mindfulness is a very simple concept. Mindfulness means paying attention in a particular way: purposefully, in the present moment and importantly, being non-judgemental. This increases awareness, clarity and acceptance of our present moment reality.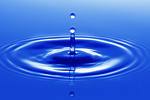 Mindfulness does not conflict with any beliefs or traditions, religious, cultural or scientific. It is simply a practical way to notice thoughts, physical and emotional sensations, sights, sounds, smells - anything we might not normally notice. The actual skills might be simple, but because it is so different to how how our minds normally behave, it takes a lot of practice.
Please Book